Athwa Ajooba is the 66th episode of the 3rd season of Motu Patlu.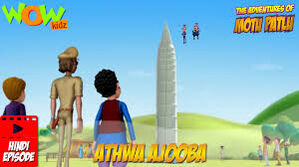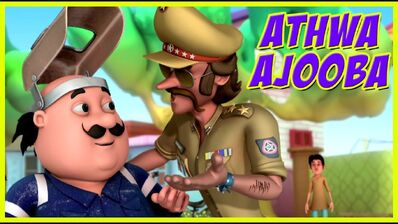 Description
Watch this episode as Motu and Patlu introduce Yellow Diamond Rings snacks And also plan to make the Athwa Ajooba of the world will Motu, Patlu, and the people of Furfuri Nagar be able to make this wonder happen and how?
Plot
The episode starts with Motu, Patlu, Dr. Jhatka, and Ghasitaram watching TV in the Tea Stall. It informs them that the world is having an Athwa Ajooba competition. Motu thinks that it should be 7 but Chaiwala says it's 8 as he keeps on eating samosas
TO BE FINISHED...

Trivia
This episode contains an advertisement for Yellow Diamond Rings.
Community content is available under
CC-BY-SA
unless otherwise noted.