Chotu is a child who is about 5-8 years old. Sometimes his mother drops him off to stay with Motu and Patlu. He likes Motu and Patlu and calls them mamu (uncle). Chotu's voice has changed in the newer version of Motu Patlu.
Appearance
Chotu is a small Indian boy who usually wears a green shirt and has brown hair. He is quite short compared to the other characters. However, this is because of his young age. Chotu occasionally wears an orange shirt.
Abilities
Chotu is attracted to samosas like his uncle, and will fly to the samosas. It can be presumed that Chotu also gains a lot of strength from samosas. In the movie "Motu Patlu in Wonderland", Chotu managed to freeze some enemy soldiers using a freeze ray.
Trivia
Chotu is featured in a Nickolodeon Special, Nick India Dab. In that video, he is the "teacher" of six students, Motu, Patlu, Gattu, Battu, Ninja-Kattori, and Kenichi. Unlike traditional teachers, Chotu doesn't teach them how to do mathematics, science, history, etc., but he teaches them how to dab. In the end of the video, all the characters (except Ninga and Kenichi) end up dabbing like Chotu. Nick India Dab has earned Chotu lots of fame.
He owns a pet mouse named Mickey.
Gallery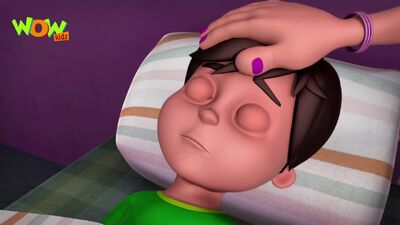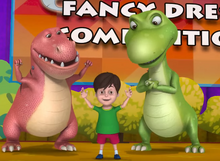 Community content is available under
CC-BY-SA
unless otherwise noted.