Nilraat is a Bureaucrat
A bureaucrat is a user, in addition to performing Administrator duties, helps with the administration of the wiki by establishing the wiki rules and managing user rights.
Nilraat is an Administrator
An administrator is an enforcer of the wiki's policies, taking an active role in resolving disputes and combating vandals. They have a number of abilities to aid them in this task, such as protecting pages and blocking users. Please use their message wall if you need their help.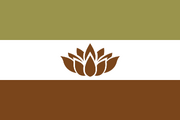 Why, hello! My name is Nilraat, although I like to go with my Discord username, EnchantedCyan. I am one of the bureaucrats of the Motu Patlu Wiki. I'm also the only editor and writer of the Samosa Gazette.
Important Info
Discord Username
EnchantedCyan#7927
Languages Spoken
Casual Info