Wolfie137 is a Bureaucrat
A bureaucrat is a user, in addition to performing Administrator duties, helps with the administration of the wiki by establishing the wiki rules and managing user rights.
Wolfie137 is an Administrator
An administrator is an enforcer of the wiki's policies, taking an active role in resolving disputes and combating vandals. They have a number of abilities to aid them in this task, such as protecting pages and blocking users. Please use their message wall if you need their help.
about me :>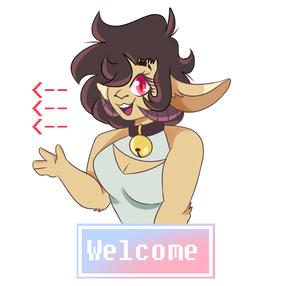 i am an admin here that isn't really active much. I like to draw and help w/ things here. If you have any questions then ask me or the other admins for help :3 me and Nilraat are the ones that are mostly active. Although all I do is edit grammar errors, delete unnecessary pics (except for pfp ones) or categories. yeh..
most fav. pages
le fren